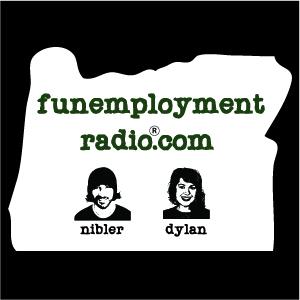 So you've decided to be awesome, and for that we thank you! 
Subscribing to the Funemployment Radio Network is easy; all that you need to do is click the button below; you can use PayPal or the credit card of your choice. (You'll have a free, one-week trial period, during which you can cancel at any time.)
After you finish subscribing the exciting part comes: now you'll get to listen live while chatting away with us (and others) during all of the shows live, while it is streaming!  You will also be able to listen live to all of the other shows on the Funemployment Radio Network, including (but not limited to) Funemployment Radio, Geek in the City, The McMahon Horn, The Butcher Shop, Rip City Bad Boys, B-sides and Besides, The Dally Sessions, Drive-Time at the Drive-In, Guys and Balls, Chronicles of the Nerds, The Karl Show (starring Jason), The Hamster Village with Nathan Brannon and more!
You'll also receive access to our exclusive archives, full of audio, pictures, video, past chat sessions and much more.
Thank you so much, we look forward to entertaining you and we are grateful for your support!  You have chosen.... wisely. 
-Greg and Sarah