Funemployment Radio Episode 24
Hey Everyone!
So apparently chugging DayQuil does not help one get over being sick. Sarah is out today, relaxing, sleeping and watching ridiculous TV shows, in order to keep Greg from catching her sickness. But, fear not! We have compiled a couple of our favorite moments from the show so far, including the infamous tale of Poops On Poops, our epic interview with Meat Loaf, a Brand New Ball Talk featuring the Greatest Audio Ever and a very special ending.
Tomorrow on the show, the one and only Aaron Duran from Geek In The City! He will reveal whether he "caught" any more mysterious voices in Greg's house and of course we'll talk more about.....the bone. Plus, we've got some great audio from you guys, the listeners, who called in to 503-575-9120. Don't forget you can call any time, day or night and leave us a message, or shoot us an e-mail at
[email protected]
Thanks so much!!!
Tune in to Funemployment Radio at
www.funemploymentradio.com
!
TECH NOTES:
SUBSCRIBE IN ITUNES: THIS HELPS US OUT A LOT, IF YOU USE ITUNES TO LISTEN


or, if you don't use iTunes, you will be able to subscribe, using this link:
RSS FEED
http://funemploymentradio.libsyn.com/rss
FUNEMPLOYMENT RADIO EPISODE 24:





DOWNLOAD EPISODE 24
ADDITIONAL SHOW STUFF:
Barry Bonds Heads:
Before: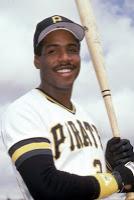 After: