Funemployment Radio Episode 27
Happy Tuesday!
Today's show is chock full of crazy - and we like it. Today we FINALLY find out what the hell the bone is that we found in Nibler's backyard- and it's not what you think. Okay, it's probably what you think. If what you think is a CORPSE! Okay, not really. Also we were featured on www.oregonlive.com today about what our favorite Christmas songs were... Vandals anyone? Also, we had Brian in from The Punk Group to talk to us about his band and his career as a Medical Examiner. We also had a holiday-themed karaoke song, and a story about free speech that led to someone being fired from their job.
We're all funemployed here, and we love it! (When we're not looking for work, of course)
We love you!
TECH NOTES:
SUBSCRIBE IN ITUNES: THIS HELPS US OUT A LOT, IF YOU USE ITUNES TO LISTEN


or, if you don't use iTunes, you will be able to subscribe, using this link:
RSS FEED
http://funemploymentradio.libsyn.com/rss
FUNEMPLOYMENT RADIO EPISODE 25:







DOWNLOAD EPISODE 27
ADDITIONAL SHOW STUFF:
The Punk Group (click on the pic to check out their site)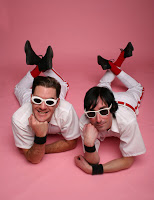 We Have The Oregonian Holiday Song Of The Day, courtesy of Ryan White!