Funemployment Radio Episode 844
Today: Our Bridgetown Comedy Festival Re-cap! Lots of fun and shenanigans were had this weekend: talking to Gallagher (yes, that one) on a street corner, checking out a rave with Greg Behrendt, free booze and pizza, Mike Schmidt & Paul Goebel, afterparty madness; also today starts our sandwich special at Big-Ass Sandwiches - it's the Funemployment Radio Tax Relief Special! It's is magic in your mouth consisting of an all-beef frank, inglehoffer mustard, relish and fries for six bucks! Thanks so much for listening, have a great day all!
The INCREDIBLE Funemployment Radio Big-Ass Sandwich!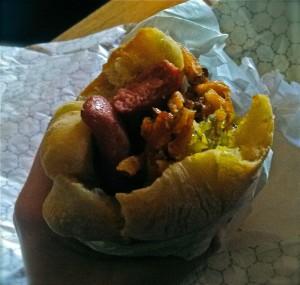 Screen-cap of Greg Nibler - Digital Trends Host!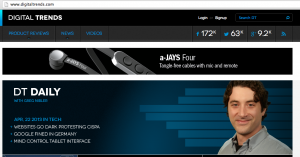 Paul Goebel & Sarah X Dylan