Funemployment Radio Episode 939
Guests: ANDREW WK, RANDY MENDEZ
Today: The tale of our interview with Andrew WK - it's a good one! Also: Comedian Randy Mendez joins us to talk about the Funemployment Radio Comedy Showcase that he'll be performing in (along with Sean Jordan, Barbara Holm & Todd Armstrong) one week from today - it's going to be so much fun, pick up your tickets in advance by clicking on this link. Party Hard!
RESUME RODEO FEATURE: NICK CALOMIRIS.
VISUAL AIDS:
This is what Andrew WK did during the entire interview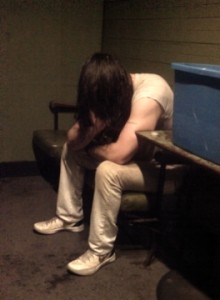 ...and here he is afterward being awesome!