Funemployment Radio Episode 973
Guest: MARTIN CONNOLLY
Today: Sous Chef's are rampaging around Portland stealing your weeds, what was once Judy's is now Greg Nog's, there is a WINE SHORTAGE, astronaut mad about the movie Gravity, and Martin Connolly - Portlander and concerned citizen - in-studio to talk Sous Chef's stealing his property, beard nets, recipes left behind, and words of wisdom. Thanks for listening, and Greg and Sarah will be at Mississippi Pizza tonight judging a 'Portland vs. Seattle' Comedy Competition - should be a lot of fun, hope to see you there!
Martin Connolly, concerned citizen and Sous Chef victim
Sarah's creepy relatives dressed for Halloween(?) in the 1930s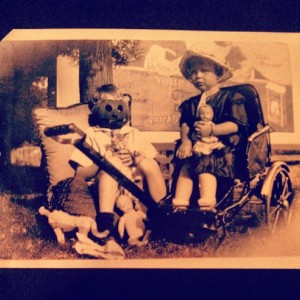 Limited-edition zip-up FER hoodies, get one now!