Welcome to our Funemployment Radio Merchandise page!  Thanks so much for your support, and happy shopping!
WE HAVE SOME NEW MERCH! 
Please click here or on this image to check out all of the new products, through our supplemental store, at Spreadshirt.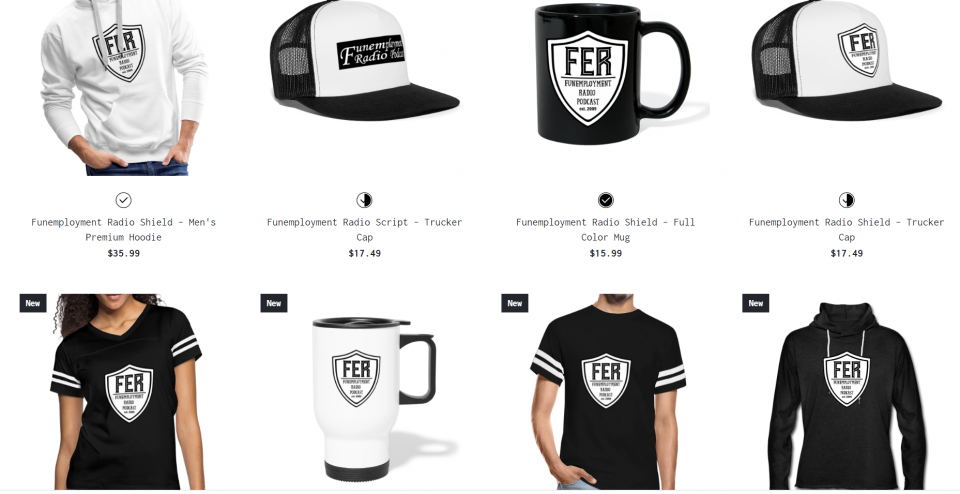 CLASSIC MERCH STORE BELOW:
NOTE:
-ALL PRICES LISTED BELOW INCLUDE US SHIPPING!*
-All shirts are mens sizes. (each item lists the style)
*For shipping outside of US, email [email protected] with the items you'd like and we will get a quote right over to you.