Past Episodes: January 2018
Today: Greg and Sarah are doing the Portland Mercury's I, Anonymous show tonight and Sarah is a bit freaked out, how does one actually do an I, Anonymous show, Oregon is still a gas-pumping laughing stock, secret Cadbury eggs, raw water is a gross thing, Greg finds a terrible song, and more - have a great day everyone!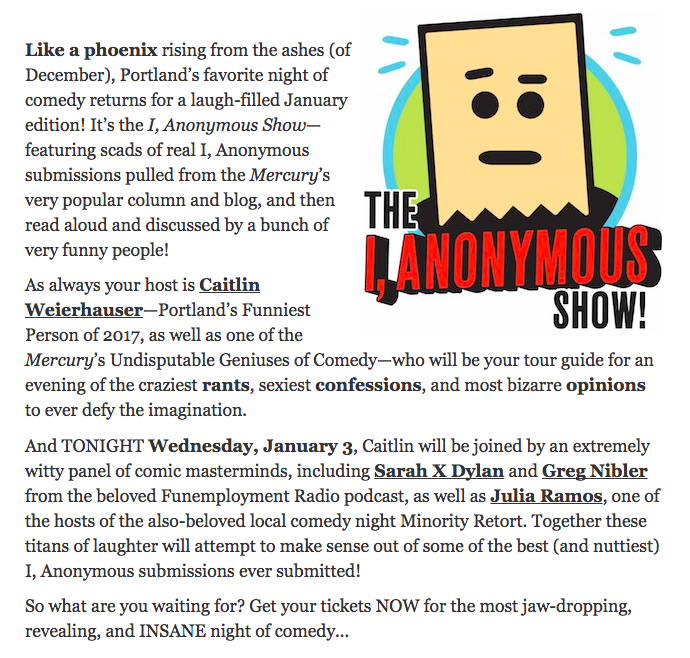 Today: Greg regales us with stories from his trip up north, why does he seem to be the one that someone will hate, why the punch face, stealing tips, munchie meals, driving off a pier, pumping your own gas (HEAVEN FORBID), update on predictions, and more - have a great night all! Happy New Year!
Pages